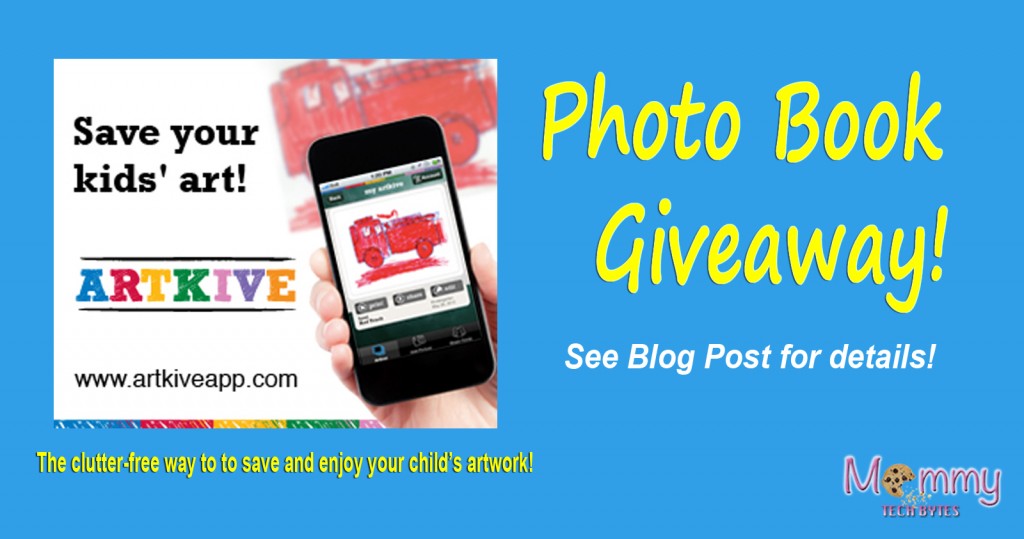 Recently, I was having trouble finding the fridge.
It was plastered with my preschooler's latest masterpieces, you know, lots of random things glued to paper: buttons, pom-poms, yarn, tissue paper, googly eyes, cotton balls, and strips of paper glued to paper. The art was never ending. It had even begun creeping up our kitchen cabinets and taking over a secret drawer in which we stored misfits (artwork that looked like the dog threw up) because we didn't have the heart to get rid of it.
And then, I was contacted by Artkive – a "clutter-free way to save and enjoy your child's artwork." Hello, Sanity!
Artkive has created a clever, digital solution to organize and preserve kids' art clutter and refrigerators gone MIA. Their free app for iPhone, iPad and Android allows you to take photos of your kids' artwork and then tag, share, and organize a chronological art portfolio and ultimately, construct a photo book, mug or other keepsake. It is super simple and fun to use! Just watch the video above and see for yourself. Or, better yet, download Artkive and start getting organized!
How to Use Artkive
Have fun arranging your kids' artwork for photos! Maybe you want to get really creative and make their artwork look even more impressive than before. (Look, Grandma, I spelled "bed!")
Share your photos on social media platforms directly from the app and show off your child's genius paper gluing and spelling techniques.
Once you have 20 photos, you can print a book. Just select an album, hit print, give it a great title and choose your cover image. Artkive will do the rest! Pricing and formats are available on Artkiveapp.com.
Now that YOU want a classy photo book to show off your kids' art, GUESS WHAT?
YOU CAN WIN A FREE PHOTO BOOK FROM ARTKIVE ($30 Value)!
RULES TO ENTER:
Between 10:00 a.m. PST on 4/25/13 and 11:59 p.m. PST on 5/03/13:
1. "Like" Artkive's Facebook Page

2. Post on Artkive's Facebook Page: "@Mommy Tech Bytes sent me"
That's it! You'll be entered to win a free photo book from Artkive to showcase your child's artwork.
Good luck! And thanks for your readership.
OFFICIAL RULES
NO PURCHASE NECESSARY TO ENTER OR TO WIN. A PURCHASE WILL NOT INCREASE YOUR CHANCES OF WINNING. ODDS OF WINNING WILL DEPEND ON THE TOTAL NUMBER OF ELIGIBLE ENTRIES RECEIVED. Artkive Photo Book Giveaway with Mommy Tech Bytes begins at 10:00 a.m. PST on 4/25/13 and ends at 11:59:59 p.m. PST on 5/03/13. The Giveaway is only open to legal residents in the U.S. and international countries who are 13 years of age or older and have Internet access. ARV of prize is: $30.00. Sponsor: Artkive. This Giveaway is in no way sponsored, endorsed or administered by, or associated with Facebook or Twitter.
Happy Tech Parenting!
Shoshana Stopek (aka Mommy Tech Bytes)
Connect with me on Google+ and Twitter
Download the free Artkive app for iPhone or iPad here:
Also available for Android: http://bit.ly/artkivedroid
Still not convinced? Watch more Artkive videos here!