PEEKABOO! Who's hiding in the barn? 
If you know which app I'm talking about, then chances are, like the adorable little fan in the video, you're already a fan of Night & Day Studios' hit preschool app Peekaboo Barn! 
And if Peekaboo Barn is new to you, then you are in for a treat! Peekaboo Barn and other apps in the Peekaboo Series introduce babies and toddlers to new animals, sounds and words through simple, fun pattern recognition and bright, vivid colors. It's the perfect "first app" and a great way to introduce animals to your little ones.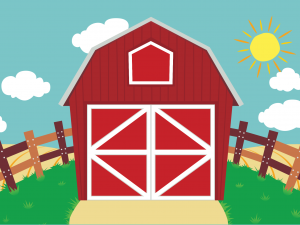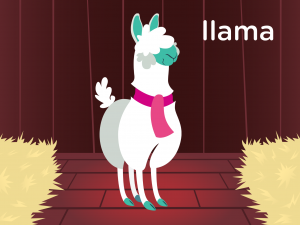 Today, in celebration of 70 million plays of the bouncing red barn, moos, baahs, and cockadoodle-doos, Night & Day Studios releases a MEGA awesome update to the beloved app with vibrant colors, 12 language options and 3 new characters!
NOW through 2/27 Peekaboo Barn is on sale 50% off at a special price of $0.99 for iOS Universal (iPhone & iPad), Google Play and Amazon!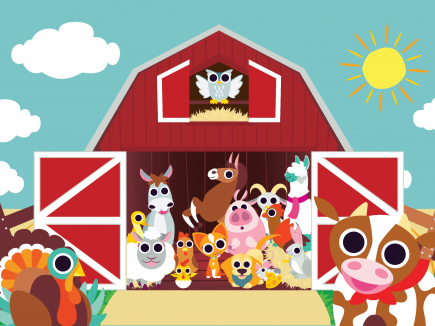 COMING TO PRINT AUGUST 2014
Peekaboo Barn will do something most apps have never done before. It will make its debut in BOOK form! Candlewick Entertainment (an imprint of Candlewick Press) has created a lift-the-flap board book, Peekaboo Barn, the first of four books that Night & Day Studios is printing with the publisher.
Grab this fabulous app for little ones ON SALE today!
Happy Birthday, Peekaboo Barn!
Happy Tech Parenting!
Shoshana Stopek (aka Mommy Tech Bytes)
Connect with me on Google+ and Twitter
What are your favorite apps for Preschoolers?
Disclosure: I received a copy of the updated Peekaboo Barn in order to facilitate my review.