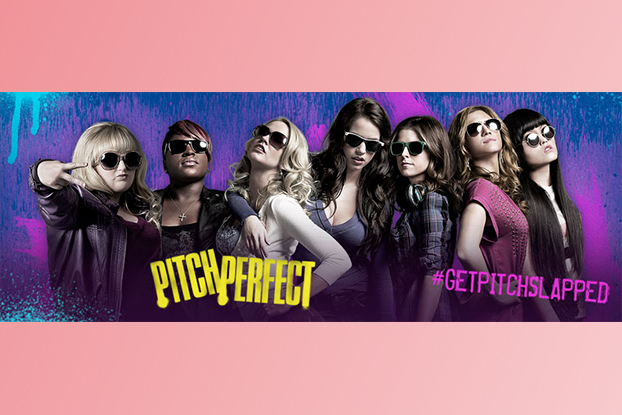 "Acascuse me?" Did someone say MOTHER'S DAY? Mother's Day is about celebrating MOM awesomeness! And that means we get to do what makes us feel great all weekend long. Mother's Day is about celebrating YOU! And that means, YOU get to pick the movies for a change!
What you WON'T find on this movie list: You won't find any F-Bomb, machine-guns blazing, Stallone muscle pumping, bloody "300" warriors battling it out on here. And, since we all get enough of the "mom" stuff at home, you won't find any films talking about hemorrhoids, 48 hours of labor, poop, or the woes of parenthood.
What you WILL find on this movie list: SUPER-FUN, sweet, romantic comedy films for women that just happen to have some of the MOST romantic moments, hottest men and quotable one-liners in movie-making history!!!
1. Pitch Perfect (2012) The Bellas square off with the Trebel Makers in this hysterical, romantic comedy that has catchy singing too. The romantic interludes between Becca (Anna Kendrick) and Jessie (Skylar Astin) are sticky sweet. But, it's Rebel Wilson as "Fat Amy" who steals the show and cracks me up to pieces, which reminds me that, at the end of the day, it's important not to take yourself too seriously.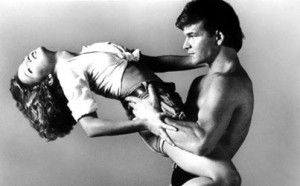 2. Dirty Dancing (1987) My first R-Rated film! It still holds up today as one of the best films I've ever seen! All I can say is, watch it again. Coming of age, falling in love, the beauty of music and dance, the changing of an era in the 50s — so many beautiful themes in this film, and what a true talent Patrick Swayze was.
3. Love Actually (2003) Eight different couples in different places in their lives just before Christmas in London trying to figure out their love lives and all making a mess until somehow it all comes together in the end, all brought to you by the brilliant writer/director Richard Curtis (huge fan). Props to Bill Nighy as the aged, hardened and had-it rockstar Billy Mack trying to make a come back and the cuckolded Colin Firth who then falls for his sweet Spanish maid.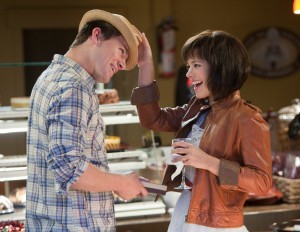 4. The Vow (2012) Oh, look at that, super hottie Channing Tatum is in The Vow! I honestly thought this film, based on the book, was going to be a bit cheesy but it's not at all. The story, inspired by real events, co-stars Rachel McAdams as Tatum's wife who suffers memory loss after a car accident and has no recollection who her husband is. Tatum has to win her back as if they are meeting for the very first time.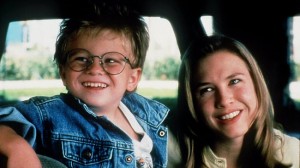 5. Jerry Maguire (1996) "You complete me." "Show me the money." "The quan." So many inspiring and humorous moments came out of this film. Ultimately, it shows us what life is really about and reminds us that we have to go through the journey to find it.
6. Bend it Like Beckham (2002) Before Parminder Nagra made a name for herself in "ER," she played an adorable rebellious British high schooler in an orthodox Sikh family who dreamed of playing professional soccer and started up a romance with her soccer coach, played by Jonathan Rhys Myers.
7. Pretty Woman (1990) "You're late." "You're stunning." "You're forgiven." Sure, we all saw this film at a time before we were married and thought, hey, that would be nice fairytale (minus the prostitute thing). But it's not every day that original romantic comedy film ideas are born, not to mention stars like Julia Roberts, and I think Pretty Woman is pretty fantastic.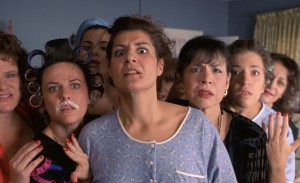 8. My Big Fat Greek Wedding (2002) This film reminded me of my upbringing with my own large, close-knit (and often crazy in a good way) family. Nia Vardaloswrote and stars in this film. What I love about Vardalos is her ability to put herself out there and make fun of the stereotypes about Greek culture while telling a really cute story. I also like the fact that her mother says: "The man is the head, but the woman is the neck and she can turn the head any way she wants." 😉
9. It's Complicated (2009) This was a surprisingly good flick! From another one of my favorite writer/directors, Nancy Meyers, and featuring a terrific cast — Meryl Streep, Alec Baldwin, and Steve Martin — It's Complicated is the perfect title to depict a film about a divorced couple who reignite the spark in their relationship. My favorite part is the scene when Meryl Streep and Steve Martin get stoned and attend a family party — a must-see.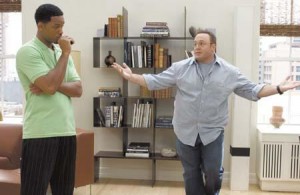 10. Hitch (2005) What's not to love about Hitch? Will Smith is so smooth in this movie, he has me convinced that he is a legitimate "Date Doctor." The chemistry between Smith and Eva Mendes is awesome, and Mendes also makes it seem like it might actually be cool to work for a tabloid newspaper. But the best part of this film is Kevin James as Smith's protégé.
Now, remember, if your hubby or significant other gives you a hard time with your movie choices, just tell him:
"No one puts Baby in a corner."
What are some of your favorite films to celebrate your mom / female awesomeness? Please share in the comments.
Happy Tech Parenting!
Shoshana Stopek (aka Mommy Tech Bytes)
Connect with me on Google+ and Twitter
Image credits:
http://www.pitchperfectmovie.com/intl/nz/downloads/Pitch_Perfect_Facebook_Girls_COLOR.jpg
www.news.com.au; 
https://www.facebook.com/OfficialDirtyDancing
manilovefilms.com
www.dailyfinance.com
www.hollywoodjesus.com