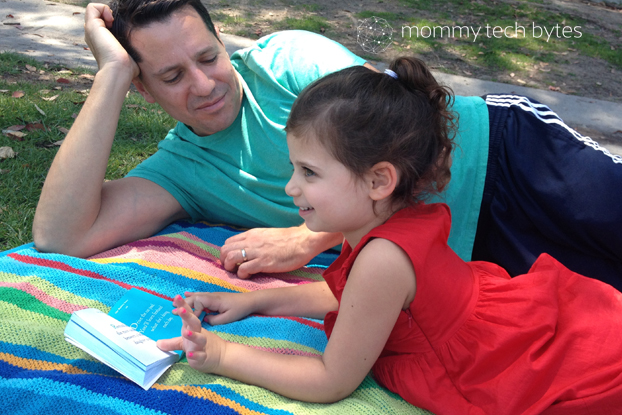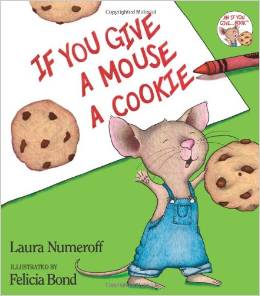 "If you give a mouse a cookie… he's going to ask for a glass of milk." In our house, this book is referred to as "Cookie Mouse" and it is read to my daughter every night by her daddy.  We know all the words by heart, but it is the act of reading the book together that has become a treasured family ritual. Nurturing a love of reading in my child is something that is very important to me.
Common Sense Media recently released an astounding report: Children, Teens, and Reading. The report reveals that reading rates are dropping among adolescents. While kids have many other distractions nowadays, it is still alarming that many children do not read well or for pleasure.
A key takeaway from this report for me, as a parent, is that it is increasingly important to encourage an interest in reading when children are young. 
So, how do we encourage our children to read? 
1. Make reading a family value. 
We read to our daughter every night at bedtime, and she also sees us read books on our own. Sometimes, we take a book to the park to read during a family picnic.
2. Let your children pick books with favorite characters.
Ask your children: What are your favorite characters? Then, search out some books with those characters so your children will be excited to read.
2. Provide resources for reading material.
PRINT:
Check out the Common Sense Media Essential Books Guide. From classics to fantasty to funny to must-reads, it includes 150+

great book grouped by age suggestions.
DIGITAL:
Digital Storytime: This blog, created by Carisa Cluver, features excellent reviews of storybook apps, grouped alphabetically by categories (Dinosaurs, Dr. Seuss, Dogs, etc).
Apps Playground: This blog, created by Stuart Dredge, groups apps by age, category and device, and includes 530+ book apps.
3. Empower children with a library card!
Print books are expensive. Apps add up too. But a library card is FREE!!! And guess what, folks? Your little ones will thank you! Every weekend, we walk to our local library and let our daughter pick out new books to read. It has become a family ritual. Getting her own library card was also empowering for her. It's a win-win situation all around!
4. Talk to your children about the books they read.
What did they like? What didn't they like? Did they relate to any of the characters?
 Remember, raising kids who read starts with parents who read and talk about reading!
How do you instill a love of reading in your home? What are your children's favorite books? Please SHARE in the comments below.
This post was inspired by Common Sense Media's article: 4 Surprising Findings About Kids' and Teens' Reading, Plus What You Can Do to Help Kids Read More. As a Common Sense Media LearnON Ambassador, I am helping to spread the word about Common Sense Media's mission.  Common Sense Media is a non-partisan, not-for-profit organization dedicated to helping kids and families thrive in a world of media and technology.
Disclosure: I am not compensated for my work as a LearnON Ambassador. All opinions are my own. This post contains Amazon affiliate links.
Happy Tech Parenting!
Shoshana Stopek (aka Mommy Tech Bytes)
Connect with me on Google+ and Twitter
Follow me on The Daily Mom app